Hiello Gift Cards 150€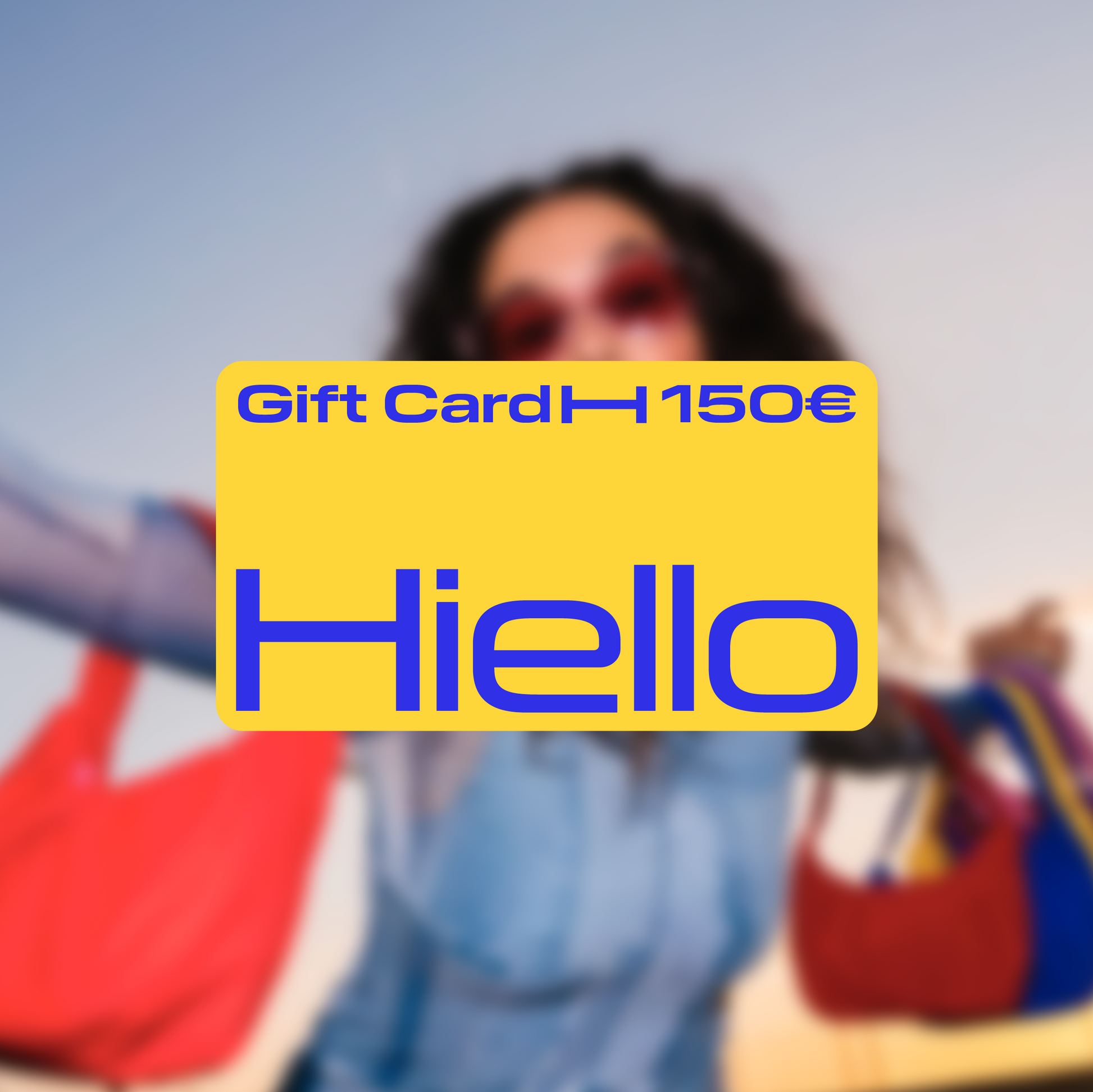 Stuck for ideas? Can't decide on a color?
Make a big splash with a Hiello Gift Card — perfect for birthdays, holidays, and any days you're thinking about that person who reminds you of summer.
€150 digital Gift Cards that will instantly be delivered to that special someone's email address.