MELT PACK (CANDLE+TRAY+ASHTRAY)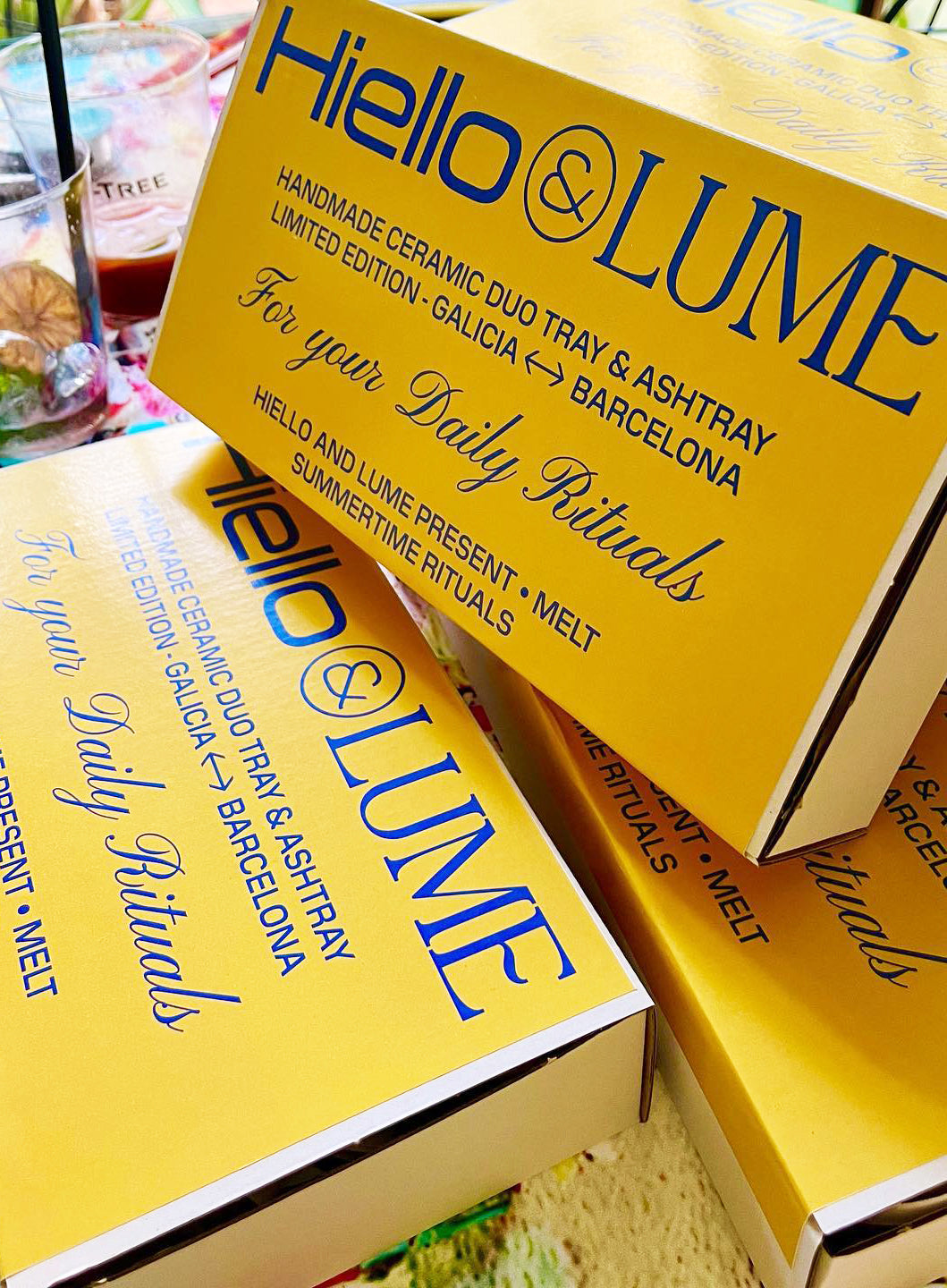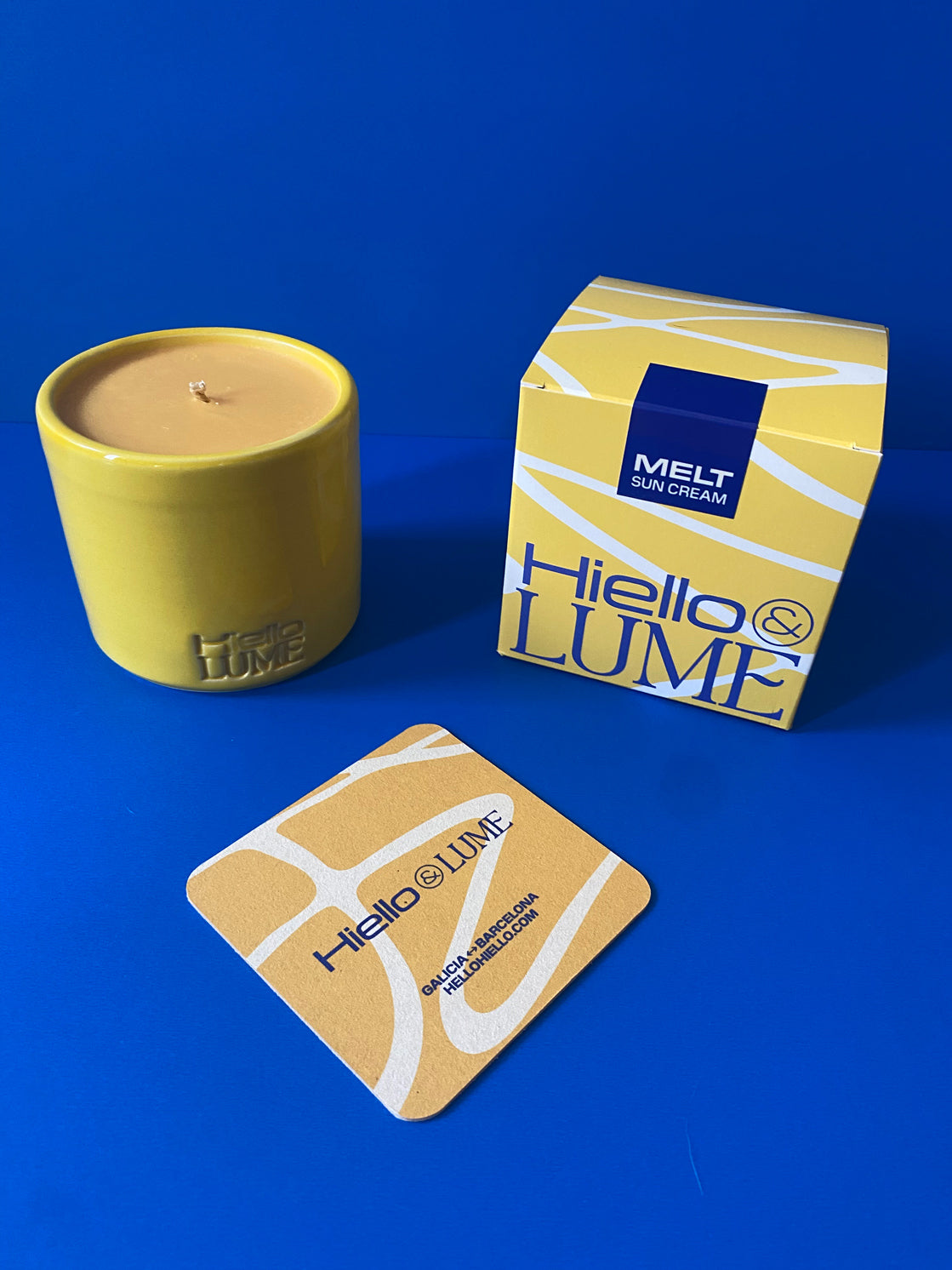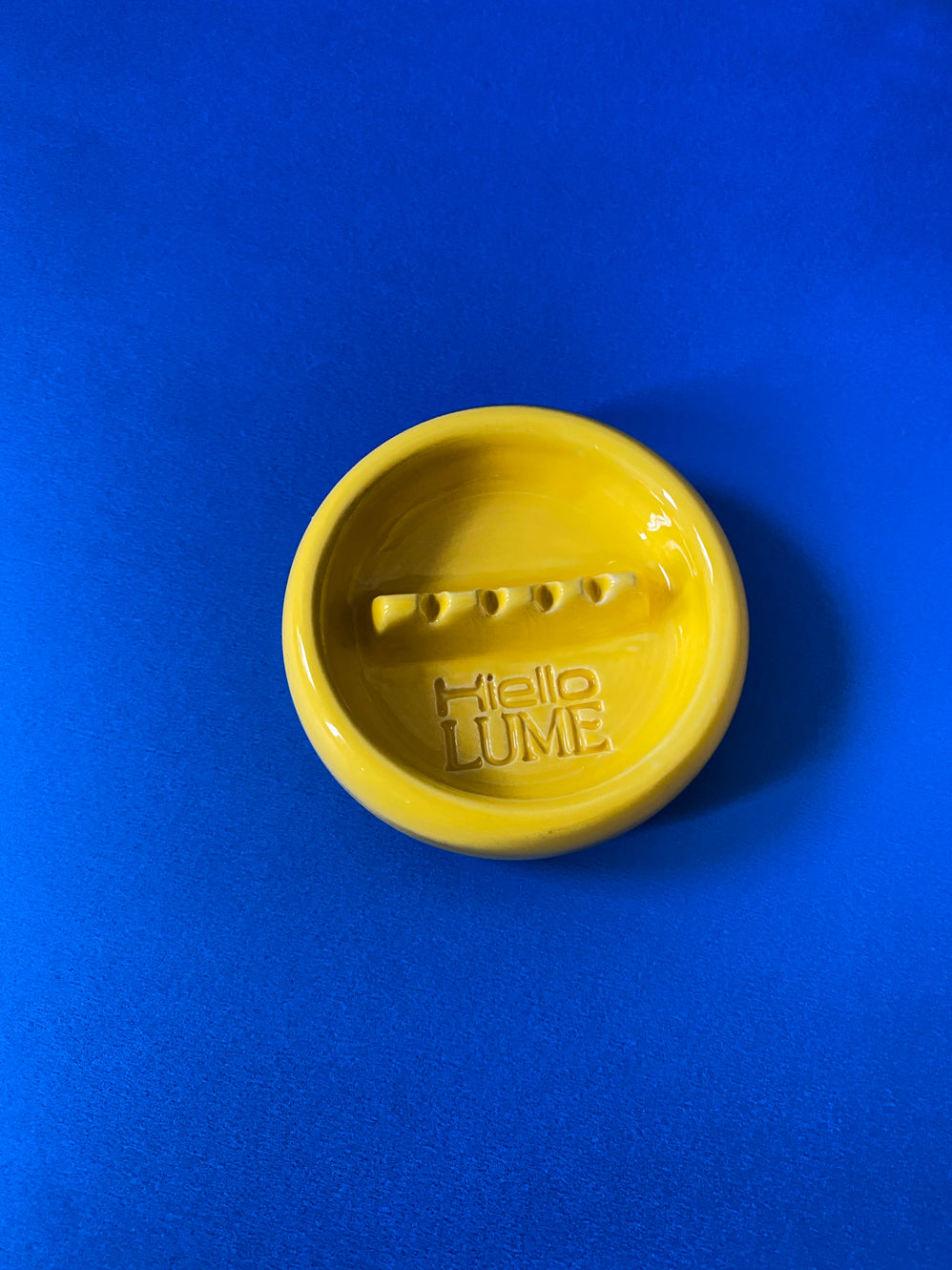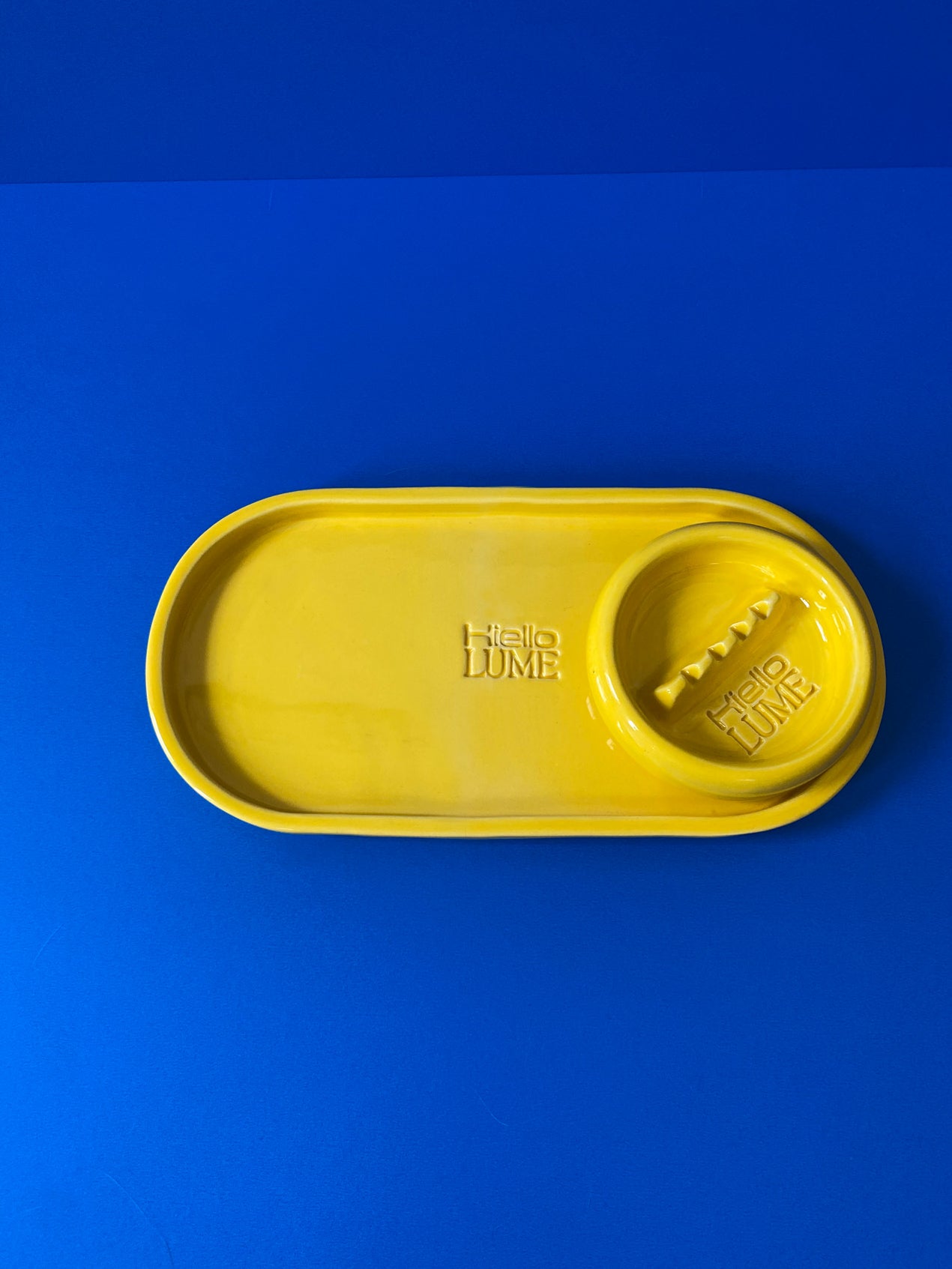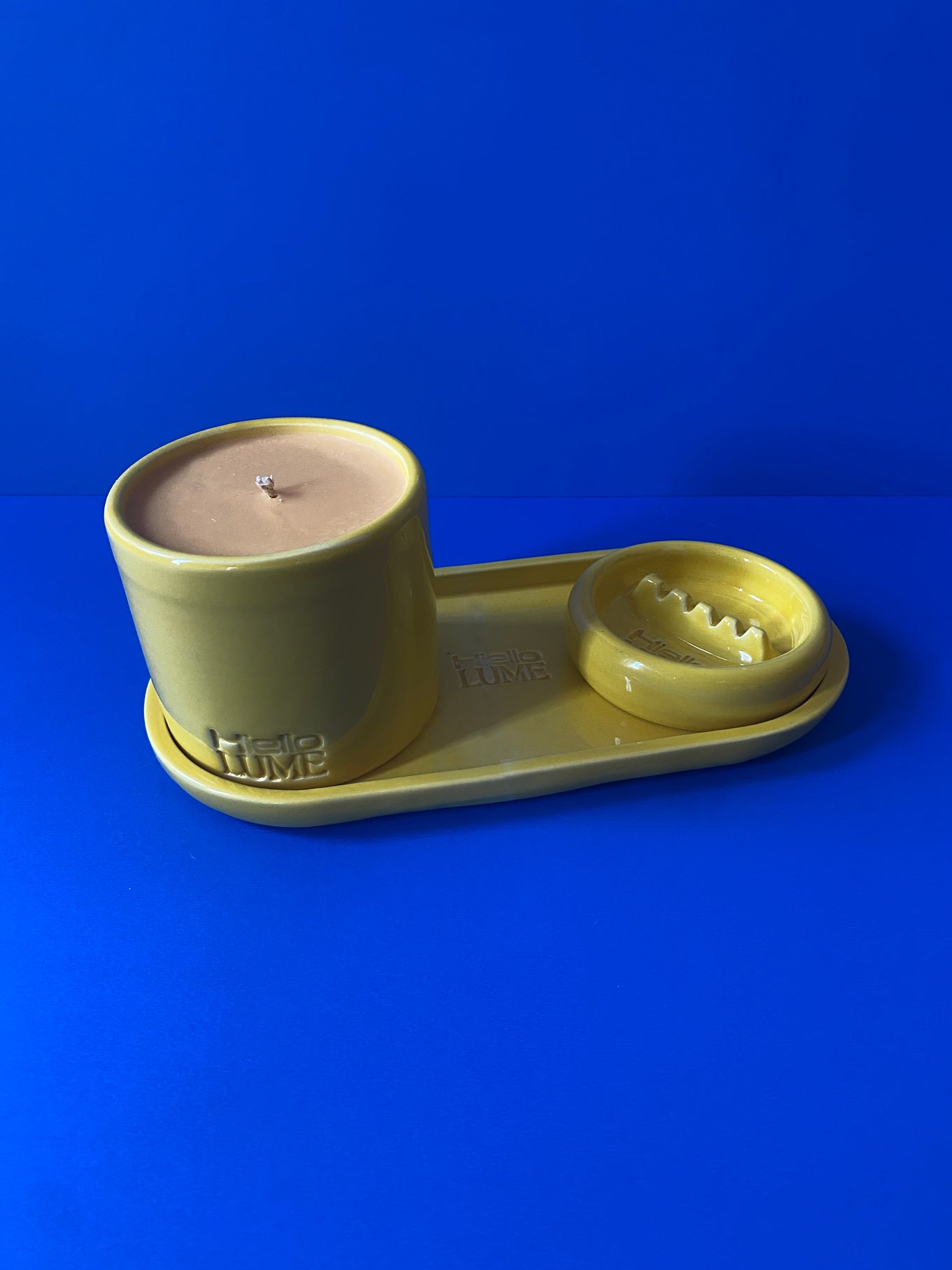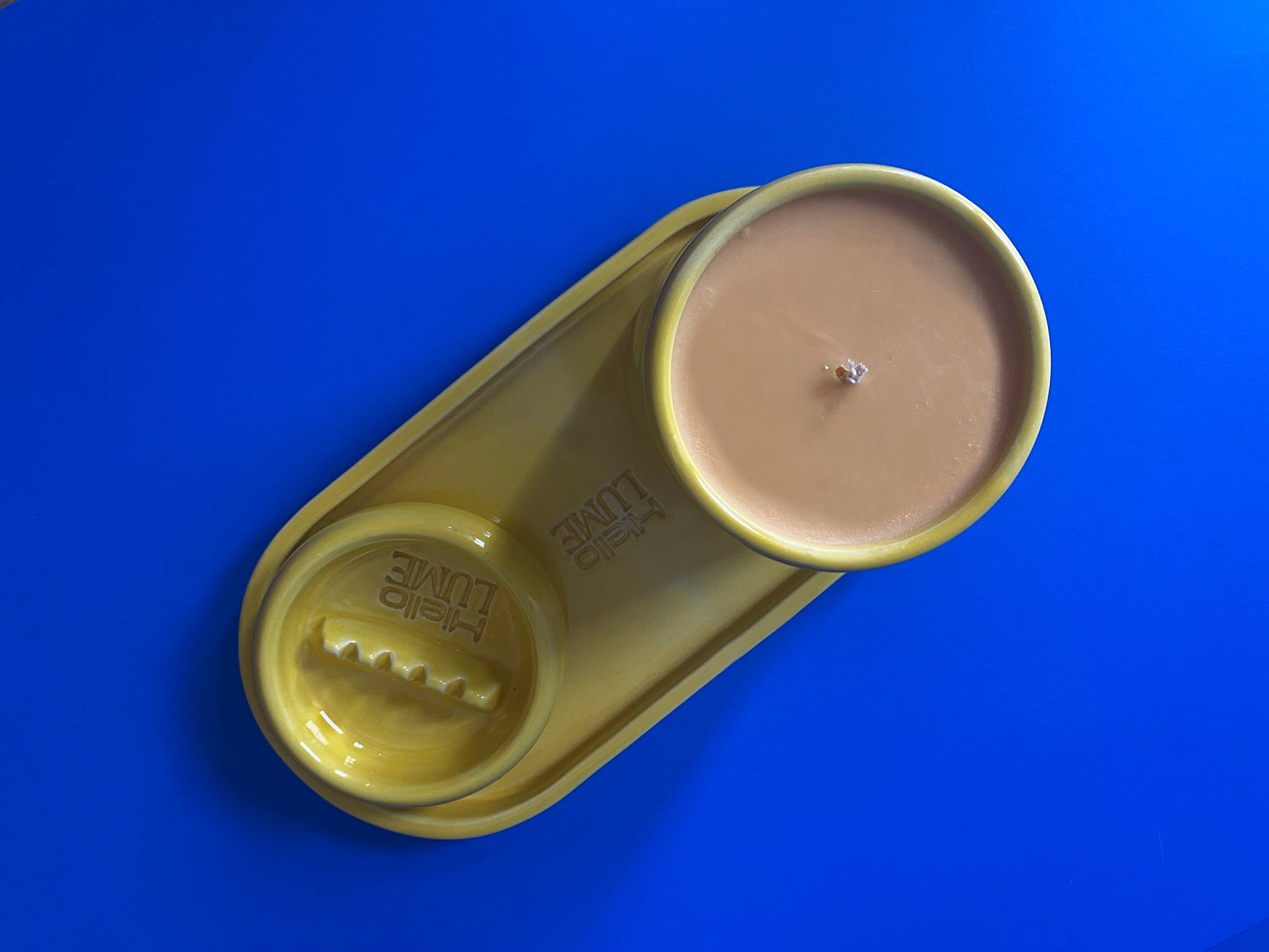 1
9
MELT PACK (CANDLE+TRAY+ASHTRAY)
Limited edition collaboration with LUME.
Lemon yellow enameled ceramic candle, tray and ashtray pack, handmade in Barcelona.
Natural hand-poured colza candle in a handmade ceramic vessel.
350gr and 80h burn time.
Sun cream perfume: rose, heliotrope, white cedar, musk and vanilla.
Due to the artisanal process of our candles, no two are identical.
Approximate measurements:
Candle: 9.5 cm diameter and 9.5 cm height
Tray: 27 cm x 14 cm and 1.5 cm height
Ashtray: diameter 9 cm x 2.5 cm height
Being all handmade, the size of each piece may vary slightly, no two are the same 🙂
DETAILS

Melt Pack
Candle
Tray
Ashtray
COMPOSITION

Handmade ceramic made in Barcelona.
Hand poured rapeseed wax.
SIZE GUIDE

One size

Candle: 9.5 cm in diameter and 9.5 cm in height approx.

Tray: 27 cm x 14 cm and 1.5 cm high
Ashtray: 9 cm in diameter x 2.5 cm in height As everything is made by hand, the size of each piece may vary slightly, no two are the same 🙂